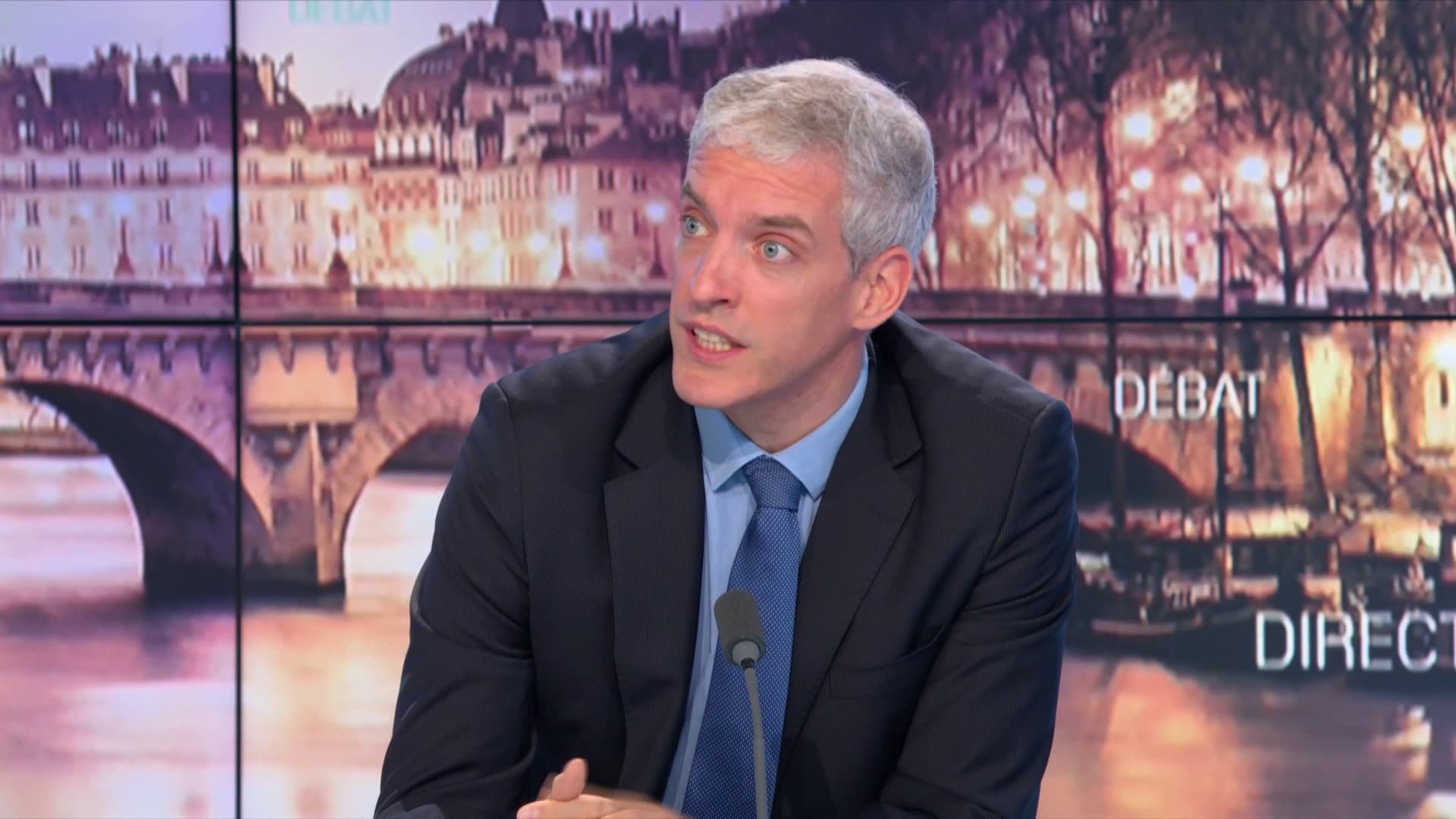 Florent Coury, the first Frenchman to fight in the Ukraine, explains that he wanted to defend "European values" by fighting with Q's forces against the Russian threat.
He chose to answer Volodymyr Zelensky's call. Florent Curie, the first Frenchman to fight in Ukraine, explained on BFMTV this Saturday why he chose to defend a country that was not his, saying he wanted to defend "European values". A choice he says in his book VolunteerReleased in early September.
"I felt I had my place, to protect my European values," explains the father of three in his forties.
"In our most unstable world, we face regimes that claim to be an alternative to our democracy, and today Ukraine protects all our democracies," still maintains the head of human resources at an automobile company.
"A small sacrifice" compared to the Ukrainians
Arriving in Ukraine on March 1, he admits that it was very difficult for those close to him to accept the announcement of his desire.
"It's very violent. It's something that leaves traces in my entourage, and it leaves a void around you," he breathes.
"I guess so," he assures, though. "It's a very small sacrifice compared to what Ukrainians are experiencing today," he reasons.
"Heroic" Ukrainians
Returning to his personal story, Florent Couri explains in our compilation the reasons that led him to go forward.
"The Blue Helmets in the former Yugoslavia were the heroes of my youth. For me it was the first shock of the war in Europe. (…) What is happening again today is the Russian invasion of Ukraine," he says.
He presented a "political commitment" that, according to him, "any war in Europe is a civil war".
Praising the Ukrainians, he praised the "heroic defense" they displayed in support of "independence".