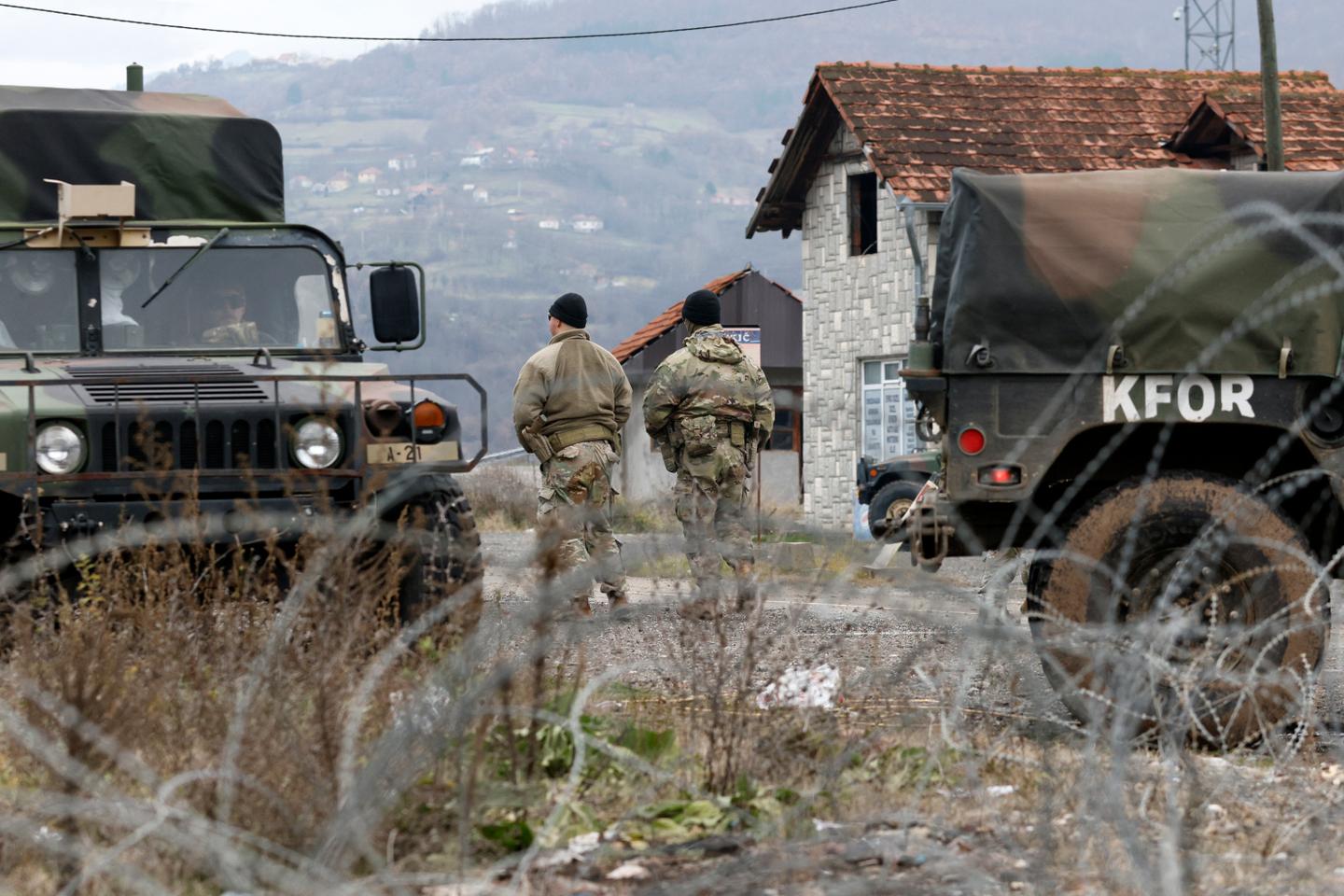 Serbia's president, Aleksandar Vucic, sent the army chief to the border with Kosovo on Sunday, December 25, where Serbs have set up barricades in the new tension, General Milan Mojilovic announced.
After speaking with President Vučić in Belgrade, the Serbian army chief, reached by phone via Pink TV, said he was on his way to Raska, ten kilometers from the border with Kosovo.
"Missions received by the Serbian Army (…) Accurate, clear and fully implemented"General Mojcilovic said. "The situation there is complex and complicated, and it requires the presence of the Serbian Army along the administrative line for the foreseeable future."Serbian authorities use it to mark the border with Kosovo.
Serbia does not recognize the independence declared in 2008 by its former southern province, which is heavily populated by Albanians. Belgrade is encouraging Serbs in Kosovo to challenge local authorities, at a time when Pristina wants to establish its sovereignty over the entire region.
Border incidents
Several hundred Serbs have staged roadblocks in northern Kosovo since December 10, blocking traffic at two border crossings with Serbia and protesting the arrest of a former Serbian policeman.
Shortly before General Mojcilovic's departure for the border area, several Serbian media outlets broadcast a video shared on social networks, in which the sound of weapons being fired could be heard. "fights" The incident occurred early in the morning when Kosovar forces attempted to clear a barricade.
This was immediately denied by the Kosovo Police, who said on their Facebook page that their members did not take part in any gunfight. On the other hand, media in Pristina reported that a Kosovo Peacekeeping Force (KFOR) patrol was in the area of ​​the fire, but there were no injuries or damage. For his part, the Kosovar Interior Minister, Xhelal Svecla, confirmed that the KFOR patrol had been attacked. KFOR, which has recently strengthened its presence in the north, was not contacted about the incident.
In early November, hundreds of Serbian police officers were integrated into the Kosovo Police, as well as judges, prosecutors, and other civil servants who left their posts en masse to protest the Pristina government's controversial decision to ban, now suspended. Serbs living in Kosovo use license plates issued by Serbia.