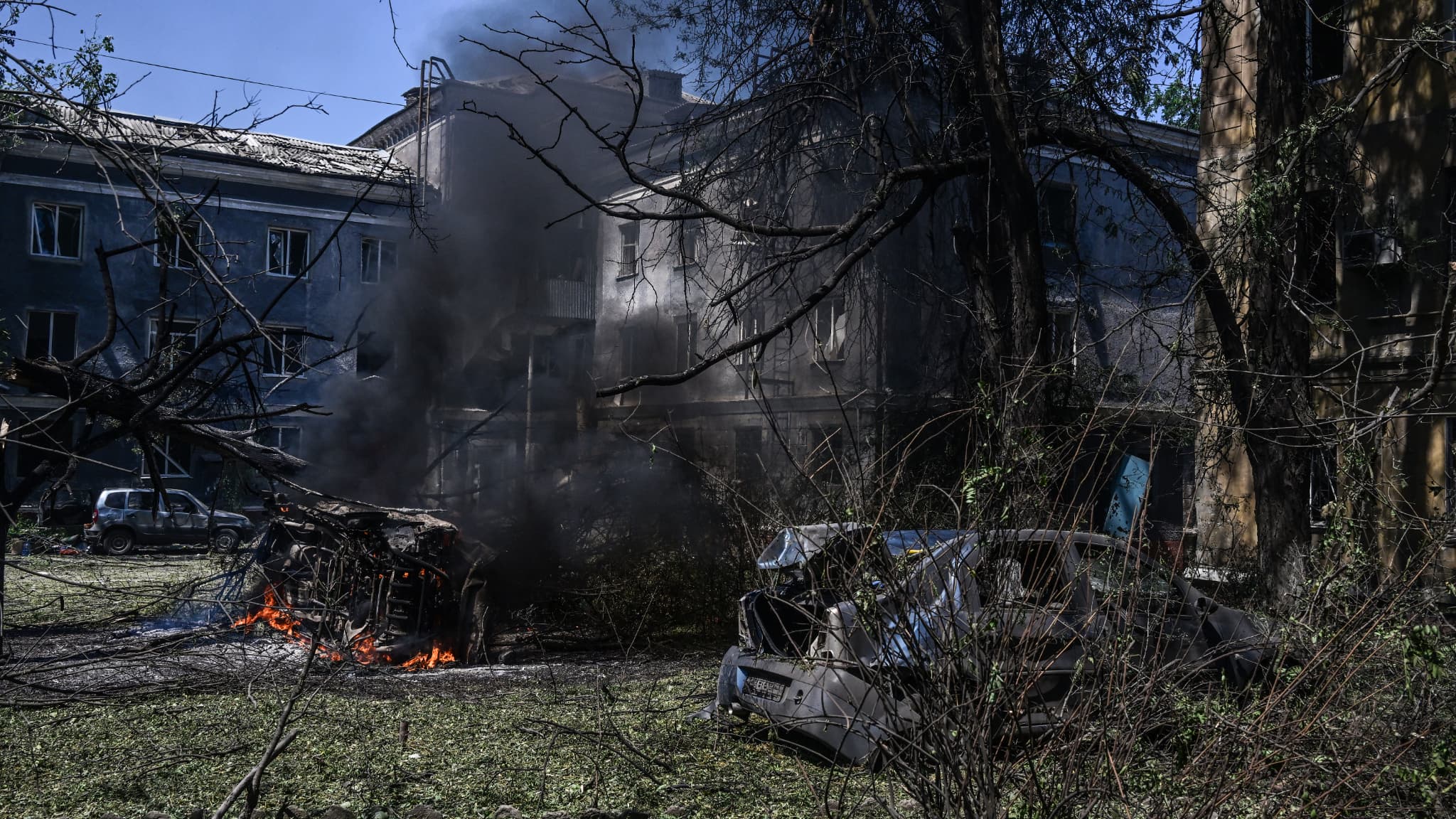 At least 89 Russian soldiers were killed in a Ukrainian attack on January 1 near Donetsk. Russia now says it responded, without specifying whether it was during a ceasefire ordered by Putin.
The Russian military said on Sunday that at least "600 Ukrainian soldiers" were killed in a "retaliatory attack" on military camps in Kramatorsk, eastern Ukraine, after a Ukrainian shelling of Makhivka on January 1 killed at least 89 Russian troops. . The exact date of the Russian strike was not given by the ministry.
A "criminal strike" from Kiev, according to Moscow.
"In response to the criminal strike by the kyiv regime in the first minutes of January 2023 … Russian forces carried out a retaliatory operation," the Russian Defense Ministry said in its daily statement, indicating that it had struck two camps.
Reuters reported that the Russian Defense Ministry said more than 600 Ukrainian soldiers were killed in the massive attack on buildings used as temporary shelters for Ukrainian troops. The news agency could not immediately verify the Russian Defense Ministry's claims.
Vladimir Putin announced a 36-hour ceasefire on Thursday, which falls on Orthodox Christmas Day on Friday 6 January and Saturday 7 January. However, scenes were seen on both sides of the front.
A shooting in the middle of the Christmas fight
Local Ukrainian officials said Kramatorsk was hit by seven rockets overnight. Two other rockets targeted the nearby town of Kostiantynivka.
On Saturday, AFP journalists in Kramatorsk heard at least four explosions just before midnight.
The Russian military launched the strike in retaliation for an attack on Makhivka, a pro-Russian separatist region in eastern Ukraine, minutes after the start of the new year.
According to a statement issued by Moscow, the Ukrainian military targeted a temporary deployment point for Russian soldiers, killing at least 89 soldiers.