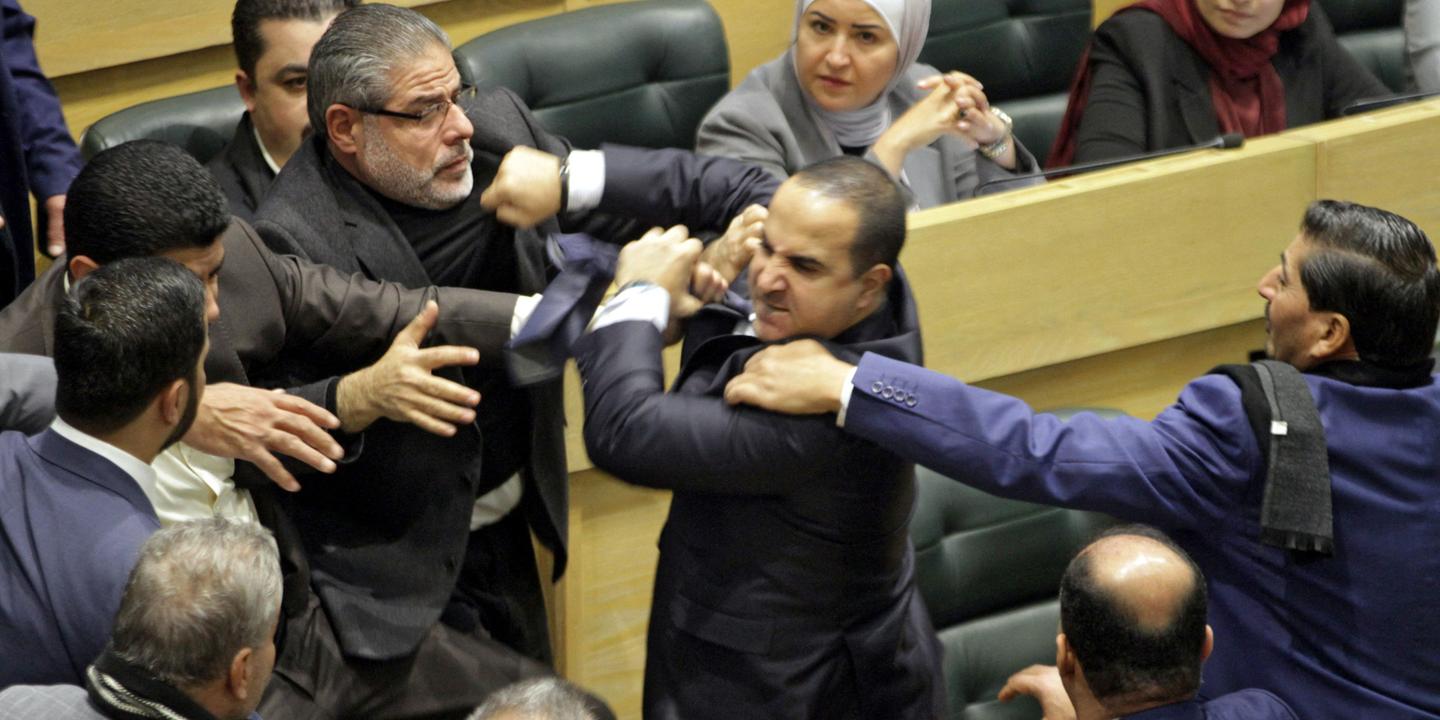 Jordanian parliamentarians blocked a session of parliament on Tuesday, December 28, during a debate on gender equality as part of constitutional reform.
The government wants to amend and specify the constitution "Jordanian" Chapter II, entitled "Rights and Duties of the Jordanians", Especially as it relates to the equal rights of citizens. Several delegates opposed the change and ruled "Useless", According to the Al-Mamlaqa channel, Which aired the session.
"We add the word' eep ' "Jordanian" ⁇, One of them, Rat Smeirat, can be translated into this context by using an Arabic word with very negative connotations. "Shame" Where "Shame".
The remarks angered Abdelkarim al-Takmi, the speaker of parliament. Demanded an apology from Smyrna. Another MP, Suleiman Abu Yahya, for his part, Mr. Al-Takmi was asked to adjourn the session, but he refused and attracted someone. "You don't understand anything! " Mr. From Abu Yahya. The Speaker of Parliament asked him to leave the room, after which Mr. Fighting broke out between several delegates, according to live footage of al-Takmi leaving the assembly. The session was finally adjourned to Wednesday.
Other constitutional amendments under discussion include the creation of a "National Security Council" and the reduction of the term of office of the Speaker of Parliament from two years to one year. The constitution, proclaimed in 1952 by the grandfather of King Abdullah II, has already been amended twenty-nine times, and changes of the past, according to experts, give more power to the king and harm the legislature.