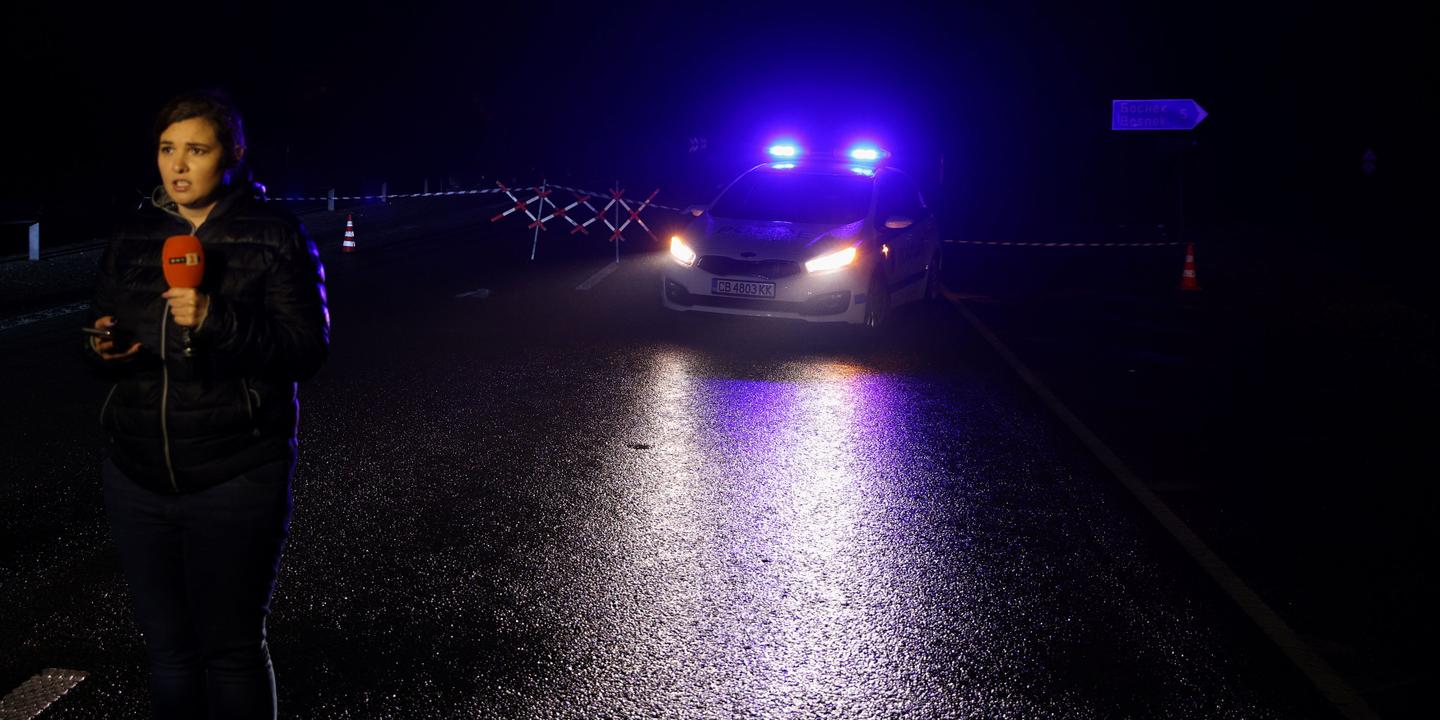 At least forty-five people were killed in a bus crash in Bulgaria from Monday 22 November to Tuesday 23 November. First reports of victims from northern Macedonia where the bus was registered. However, police said the two drivers were from Macedonia and there were only two passengers. "All Albanians".
The tragedy took place at around 2am (1pm in Paris) on the highway near the village of Bosnek, 40 kilometers south of Sofia, said Nikolai Nikolov, head of the Anti-Human Rights Service. Television (BNT). "Seven passengers rescued" And was transferred to a hospital in the capital, he said.
"The driver died instantly, so there was no one to open the door" National Police Chief Stanimir Stanev told another channel to allow more passengers to escape the fire.
Children on board
The bus collided with the accident barrier wall for some reason. The road was recently renovated with the funding of the European Union (EU), of which Bulgaria has been a member since 2007.
There were 12 boys, including five children, in a vehicle traveling from Istanbul to the Macedonian capital Skopje. They all died in the crash. "Survivors are shocked, they have lost loved ones, they have lost children. They jumped out the windows.", Maya Arguirova, described the head of the acute burns treatment center they were taken to.
"This is a tragedy", Questioned by the Bulgarian media, was answered by the Prime Minister of Northern Macedonia Soren Save. "Groups are going to go there and help. "
The last horrific coach accident in Bulgaria was in August 2018: Seventeen passengers were killed when they were hit by a vehicle in heavy rain, along with Bulgarian tourists returning to a monastery in the northern mountains from Sofia.
Bulgaria, with a population of 6.9 million, recorded 628 road deaths in 2019 and 463 in 2020, which is the EU's highest balance sheet due to poor road conditions, dilapidated traffic and frequent speeding tickets due to health restrictions restricting travel. Is one.