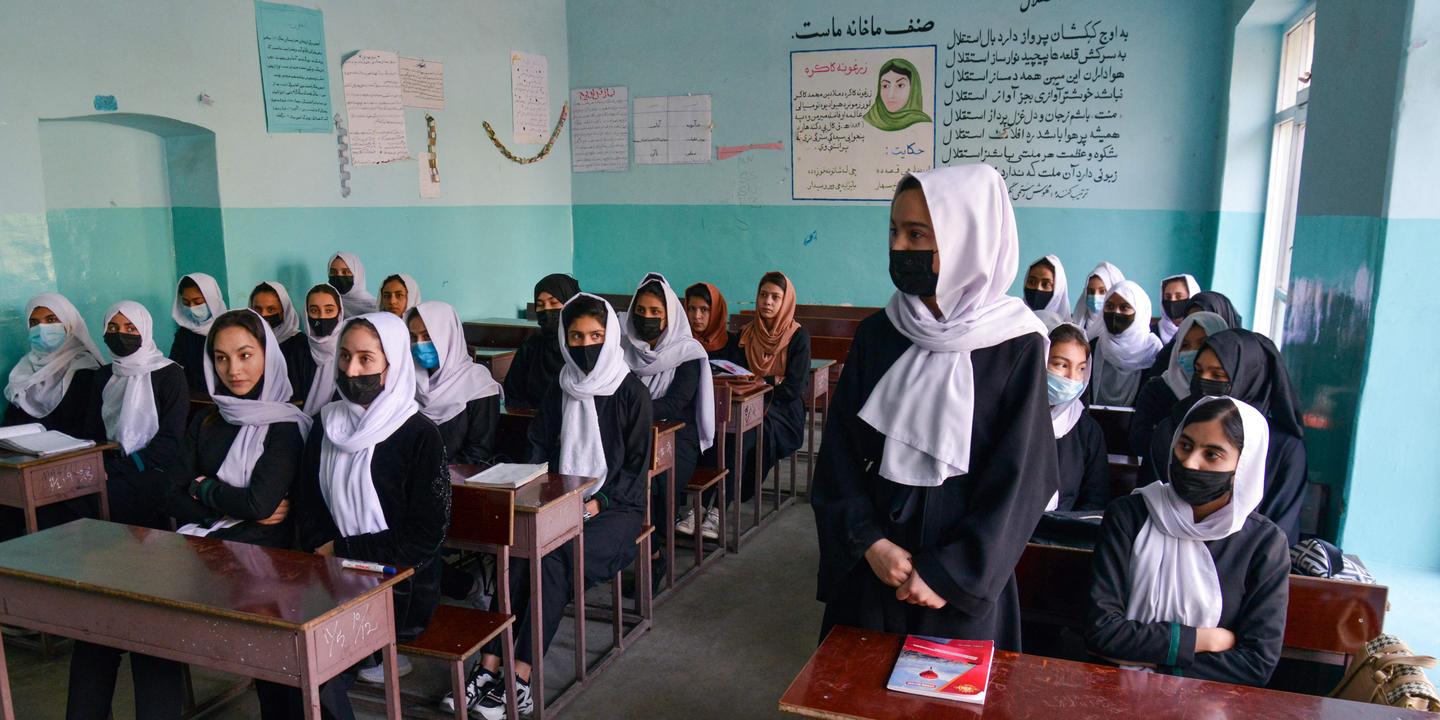 The Taliban ordered the closure of middle and high schools for girls in Afghanistan on Wednesday, March 23, just hours after they reopened, a Taliban official confirmed.
"Yeah, that's true"Taliban spokesman Inamullah Samangani confirmed the news to the Agencies France-Presse (AFP) without further comment, asking that the girls return home.
While the AFP-TV crew was filming a class on Wednesday morning at Zarcona High School for Girls in the capital, Kabul, a teacher entered and ordered the students to go home. The latter, delighted to return to school for the first time since the Islamic fundamentalists came to power in August, closed their books, packed their belongings and left the classroom in tears. Other journalists in the country have mentioned the same scene. Like this BBC reporter. The state-run Bhaktar News Agency is set to reopen "If clothing [des filles] Designed according to Sharia, Afghan customs and culture.
The international community has blocked the right to education for all in the negotiations for support and recognition of the fundamentalist Islamic regime. Many countries and organizations have proposed to pay teachers.